Our management team is made of passionate people with diverse professional background & experiences who shares the same mission of SUNBC.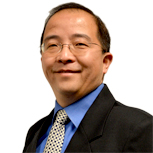 Michael He
  President
Founder and President of the Seattle US-China Business Council ("SUNBC") since 2014. Prior to that Michael also founded the Greater Seattle Chinese Chamber of Commerce Eastside Council ("Eastside Council"). Michael has been Chief Financial Officers (CFO), and Board Directors, Chairman of Audit Committee & Consultant, of several US public companies and its subsidiaries in multiple industries, such as consumer electronics, agriculture, green energy, equipment, truck manufacture and real estate since 2008. Prior to that Michael served managerial capacities in corporate finance, global operations, information technology and international trade in the US headquarters of multinational companies such as Amazon.com, Capital One Financial, and Dell. Michael is bilingual and bicultural, and obtained his MBA, Accounting and Electric Engineering both in the US and China. Michael is also the member of American Institute of Certified Public Accountants (AICPA), Washington Society of Certified Public Accountants (WSCPA) and Financial Executive International (FEI).

  Amy Voelsch
Vice President, Membership
Amy joined SUNBC in January, 2016 as Membership Chair.  Her background is in Financial Services, as an Independent Financial Consultant in Bellevue, WA.  She has experience building companies and in back office/client service operations at Financial Firms Northwestern Mutual and UBS Investment Services.  She earned her BBA and BA in Chinese Studies at Pacific Lutheran University in Tacoma, WA. Amy also studied Chinese at Sichuan University in Chengdu and Beijing Language and Culture University in Beijing, China. Prior, Amy served as Membership Chair to the Seattle/Chongqing Sister Cities Association in Seattle, WA.  She is fluent in conversational Chinese and working to improve proficiency.  (For Amy's broker background, please refer to http://brokercheck.finra.org.)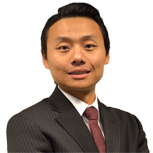 Ken Lu
  Vice President, Event Operation
Currently VP of Event Operations of Seattle US-China Business Council ("SUNBC") and Business Development at East West Bank specializing on commercial and residential lending. Ken obtained his business administration bachelor degree at Victory University of Wellington, New Zealand, majoring in Information System and ECommerce. With more than 10 years solid work experiences in Hospitality, Customer Service, International Trade and Luxury Media industries in China, Ken has built up his professional career in Communication and Service section, which also leads his vision, passion and practice in event strategy, planning, organizing and execution.
  Connie Qian
  Vice President, Administration
Currently Secretary and VP of Administration of the Seattle US-China Business Council ("SUNBC"),VP of Sales Department at WPI Real Estate, Inc. Prior to that, Connie has worked in hospitality, media, aircraft leasing, e-Commerce, property management, and real estate industries. Connie started her career in customer service, and throughout her 20-year career development, she has become a professional business manager in general management and strategic business development. Born and raised in Beijing, Connie has spent half of her life in China and half in the US. With her solid background and extensive working experiences in both US and China, Connie understands the culture differences and knows how to connect business needs together.
Jun Qian, CPA
Treasurer
Jun is currently Vice President and Treasurer. Since 2005, Jun has been working with JP Morgan Chase, Nintendo of America Inc. and other privately held companies in Greater Seattle area, where she specializes in Accounting, Internal Audit, Payroll, Benefits Management and Corporate Taxes. Jun obtained her M.S. in Accounting in 2005, and her Washington State CPA license in 2008.
Pengpeng Wang, Ph.D.

 
Vice President, Technology
Pengpeng is currently senior software engineer at Advanced Strategy Division, Microsoft. Before he was senior software engineer at Bing paid search, Microsoft; and senior technical expert at Information System Division, Wal-Mart. Pengpeng has various experiences in software engineering (including web service backend and frontend, cloud computing, machine learning, data mining, computer vision/graphics, etc.) and in robotics research. Pengpeng has a PhD in Robotics from Simon Fraser University and a Bachelor degree in Electrical Engineering from University of Science and Technology of China.

  Stanley Shen
Assistant to President
Key member of the Seattle US-China Business Council ("SUNBC") and has been the Assistant to President since May 2015. From 2011 to 2015, Stanley acted as the director of Thames Medical Co., Ltd. From 2006 to 2011, Stanley was employed as the transportation & trade compliance manager of Tyco International in Asia Pacific. Prior to that Stanley served managerial capacities as the assistant general manager, China nationwide supply chain manager and logistics manager of renowned multinational companies such as Schneider Electric, DANONE/ Bright Food & Dairy, K-Line, American Eagle Logistics  and Star Trans International. Stanley is bilingual and bicultural, and obtained his MBA, LLM and Bachelor of Law both in the US and China.
 
Xiangtao (Steve) Yin, Ph.D.
Dr. Yin is CEO of Nanjing NuiStar Information Science & Technology Co., Ltd, which was founded by him and his business partners in 2012. From 2007 to 2012, Dr. Yin served as CEO and CTO for two medical device startups in US and China. Prior to 2007, Dr. Yin worked as a senior member of research staff at Philips Research North America at Briarcliff Manor, NY, and a postdoctoral research fellow at Brigham and Women's Hospital of Harvard Medical School, conducting corporate and academia research on biomedical ultrasound applications. Dr. Yin obtained his BS and MS degree in acoustics from Nanjing University in1994 and 1997, and Ph.D. in ECE from University of Illinois at Urbana-Champaign in 2003, respectively. Dr. Yin has been a senior member of IEEE since 2012. Based in Eastside of Seattle, Dr. Yin travels frequently between Seattle and Nanjing to facilitate NuiStar's operation and SUNBC's outreach activities.  

Levine Dai
Senior Advisor
Mr. Levine Dai, Researcher at the Chinese Academy of Management Science, MBA, Senior Engineer, Bachelor of Engineering and the member of Anhui Provincial Government Think Tank . With twelve years of professional experiences in technical management of large state-owned and foreign-invested enterprises, production management and cost management; more than ten years in the senior management of foreign exchange and cooperation in education in China domestic business schools, Mr. Dai is responsible for a large number of EMBA, MBA and EDP programs, other educational projects for senior leaders, and management consulting projects, where Mr. Dai has accumulated a wealth of managerial experience and personnel network.
 Fancy Sang
Assistant to President
Member of the Seattle US-China Business Council ("SUNBC") and has been the Assistant to President since September 2016. Fancy currently works on her ACCA accounting certification at Kaplan Financial, and is a student, from December 2013, at Cardiff Metropolitan University majoring in BA Accounting with honors.  Fancy also won numerous sports awards at Singapore's University.